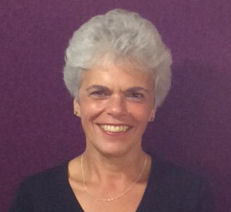 Cat-I-Tude 2
The cats are back! That's right—Cat-I-Tude was so popular, that Ann has created Cat-I-Tude 2 Purr Fect Together, with plenty of hand-painted porcelain-style cats to love plus new coordinates to add to your stash. You'll find the same sophisticated cats you love, but in new colors and designs. We've added a soft blue, sage green, and warm red to the palette, as well as more black and white. The cat panel features one main block and four smaller blocks, and another fabric features large cats designed for 9" & 10" blocks. Cat-I-Tude 2 also features paisleys, feathers and swirls similar to machine quilting designs, including a cool new paisley stripe. Cat-I-Tude continues to sell out quickly, so order your Cat-I-Tude 2 fabrics today and be one of the first to receive them. Meow!
Ann has designed 8 patterns that use this new collection. (Click here to view the patterns.) And she will kit any pattern in any size. (Click here to view the kits.)

Midnight Poppies – Available Now!
Ann's Midnight Poppies collection is highly popular and we have the complete collection in stock. The details & shading in these poppies is exquisite and the colors are rich and bold.  You will love the coordinates in this collection; they are beautiful and unusual.  (Click here to view the fabric collection.)
Cat-I-Tude
Ann's Cat-I-Tude collection is still one of the most popular fabric collections available anywhere.  We are receiving steady shipments of fabric so that we can keep the entire collection available.
Hi Quilters,
Welcome to Grizzly Gulch Gallery.
We want to be your online source for all things related to quilting.
Whether you're just stopping by for the first time or are a regular visitor, we're glad you're here.
Both new and experienced quilters will find something to love in our large selection.
Here you'll find Quilt Fabric Collections designed by Ann Lauer for Benartex:
A multitude of Quilt Patterns
Quilt Kits featuring Ann's fabric lines. Many of our patterns are available in multiple collections and colorways—you're sure to find something you love!
Whether you have been quilting for years or just want to dip your toe into the world of quilting, we have the patterns and fabrics to get you excited about your next quilt. Browse our Online Quilt Store and please Contact Us with any questions. Our friendly staff loves quilting as much as you do, and cannot wait to hear about your quilting projects and see pictures of your creations!
Want to keep up with what's new at Grizzly Gulch Gallery? Sign up for our Newsletter and follow us on Facebook.

Cat-I-Tude 2 Fabric Collection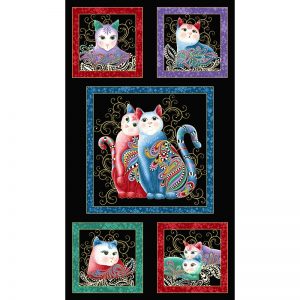 Cat-I-Tude 2 Panel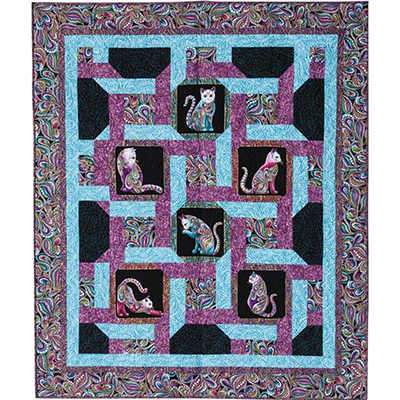 Cat's On Parade

CAT'S ON PARADE  Lap quilt 54" x 64"
This quilt pattern is perfect for confident beginners who would like to make a very showy quilt and for experienced quilters who would like to make a fast gift. The Cat-I-Tude fabric collection is stunning in this quilt. This pattern is featured in the Autumn 2018 Quilters' World magazine.